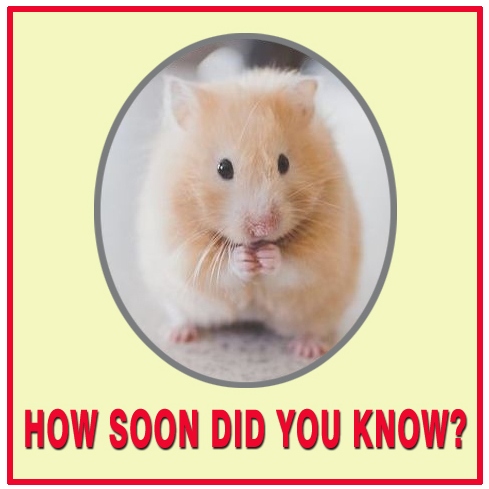 When my daughter Kathy was 11 years old, her pet hamster Shirley became gravely ill. The veterinarian could sense that Kathy was not ready to give up on her pet, so he gave her these instructions:



"Put Shirley on a heating pad -- give her this medicine every four hours -- but you need to be realistic -- this is a very weak hamster."

Kathy stayed up with Shirley all that night and the next one as well. On the third day a healthier hamster began spinning her wheel, and Kathy knew she wanted to become a veterinarian. Today, she is one, and loves it.
"Ah-Ha" moments like this happen to students every day, but unlike Kathy's, usually go unnoticed. I missed one myself.




On my thirteenth birthday, my aunt gave me a camera. At first I just took snapshots, but it soon became something more to me. I began to read about photography and blend images into stories. I wasn't crazy about school work, but with that camera I created photo essays that blew my teachers away. I didn't recognize the career clue at the time, but I grew up to become a filmmaker and writer.
When I ask friends to try to recall their own career clues, many can. A few short examples:

A successful architect remembers his special attraction to Lincoln Logs. An award-winning chef recalls the thrill of helping his mom prepare holiday dinners.
An international airline pilot decorated her teenage room with travel posters.
But, just like me, not one of these three recognized those early clues to their adult career satisfaction.
Without realizing it, every student receives a similar stream of clues to a successful future. The things they enjoy and do well, their hobbies, heroes, and favorites, where they like to be, and where they don't. We invite you to visit our home page for a sampling of multimedia techniques that simplify this process of self-discovery for students of all ages.
And .... how about you? How soon did you know? What were your clues? Do you have friends or relatives with interesting histories? I, along with many others would love to hear your story, so please take a moment to share it in the comments section below.
Rick Trow
The Career Game
| | |
| --- | --- |
| The Career Game uses a fun format to help students discover the career clues in their everyday lives. This video will explain how. | |
To learn more about our inexpensive print and computer techniques for matching personality to career success, please
visit our home page
.